Universal Corporate Design

We are offering a corporate design package including the comprehensive and integrated visualization of your corporate identity. After a highly detailed analysis of your self-understanding, visions and the company's goals, we will carefully develop numerous distinctive designs for the significant communication elements, focusing on target groups, modernity and recognition. We create company and product logos, color schemes, perfect fonts and typography. Together with the company's management and those who are responsible for corporate communications, we develop the accurate matching identity and promotional solutions.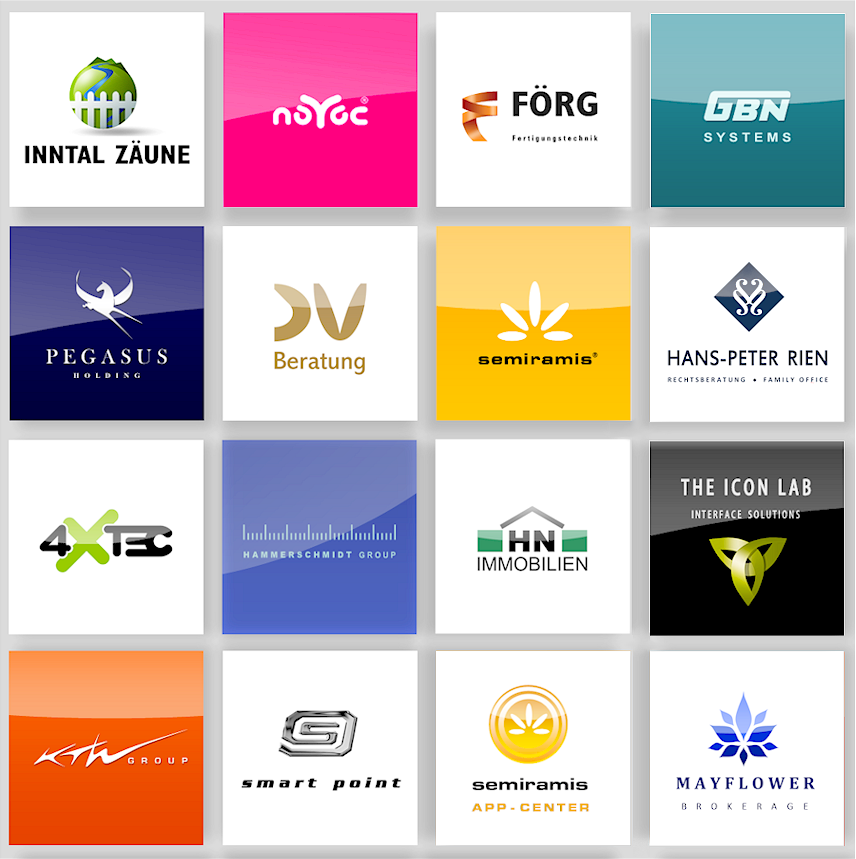 (c) Wolfgang Karner

A few creations only
Here we are presenting only a few examples of previous logo corporate identity projects of SMEs. Of course, our portfolio includes all conceptual and creative offerings that are part of a successful brand image. We develop all necessary corporate design for you and everything you need for your business equipment.

Avoiding the "mee too"-effect
It is not enough just to have a nice logo. The central approach in designing your new identity is the focus
on the very individual, unique solution that fits your company or product and you can clearly stand out from the competition. The goal is to attract attention, to stand out from the crowd and provide a lasting positive brand message.


TROPHIES AND AWARDS SCULPTURES
Disdinguish Yourself! - Donate a special trophy or public competition



Through the foundation of a thematic price or a special award, companies often achieve widespread media attention and a very supportive, positive effect on the image.

The symbolic image of an individual trophy honors award winner and founder.

We create a comprehensive solution all around

the subject.

Individually designed, unique trophies and award sculptures are superb signs of recognition for outstanding performance.

We develop an individual and expressive
solution according to the topic , aesthetic concepts usually in conjunction with an associated signet / logo. We produce an uninterrupted symbolism of all levels of communication with the highest recognition.